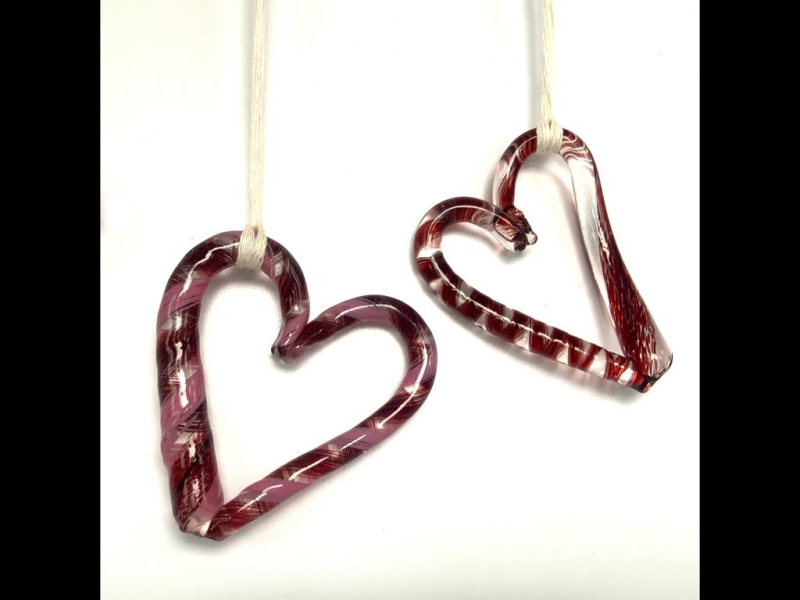 EW-02/3-4 Hanging Hearts Glassblowing
with Amanda Greiner
$4500
Instructor: Amanda Greiner
Friday, February 3rd and Saturday, February 4th
11:00am - 12:30pm | 12:30pm - 2:00pm | 3:00pm - 4:30pm | 4:30pm - 6:00pm
Age- 10+
You must sign up and pay for this class to reserve your space. We will instruct students in the order they come to us during your reserved time. We can accommodate up to 5 students per session. 
Members $45 | Non-Members $50
The Mansfield Art Center is proud and excited to welcome new glassblower Amanda Greiner to out hotshop!
Create for yourself or a loved one a beautiful hanging heart ornamet. We will create this using up to two colors. Perfect for beginners or for those looking to develop their hand skills. This class is sure to leave you in love with glass!
Students will need to be prepared to enter the hot shot by wearing closed toed shoes. 
If you have any questions please email mandy@mansfieldartcenter.org or call 419.756.1700
The Mansfield Art Center
(419) 756-1700
700 Marion Ave.
Mansfield, OH 44906 Get directions