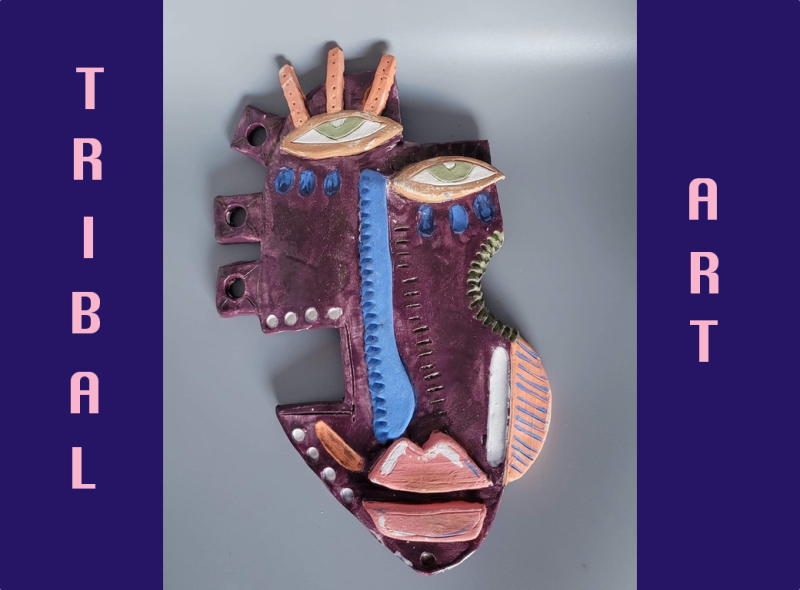 EW-09-28 Family Art: Tribal Art
with Rochelle Brown
$3500
Sunday August 28
2pm-4pm
Ages: Family
Instructor: Rochelle Brown
$31.50 Members |$35 non-members
 A ceramic project that let your creativity flowing . All is allowed on these tribal masks. underglazes, impression, shapes and proportion are challenged to extreme.
  you instructor, Rochelle Brown, will help you construct these fun tribal mask where no two are alike.
Notice:
Glazing times for any clay classes are available every second and  fourth Saturday of each month from 5pm to 7pm. Please wait 2 weeks for your project to be fired and ready to be  glazed.
 Please wait 1 weeks for your project to be picked up after glazing ans re-fired.
 You can go to "Glazing time" and register now. 
Family art Tribal Mask:

Aug

28th

,

2022

Sat

from

2:00 - 4:00 pm
The Mansfield Art Center
(419) 756-1700
700 Marion Ave.
Mansfield, OH 44906 Get directions