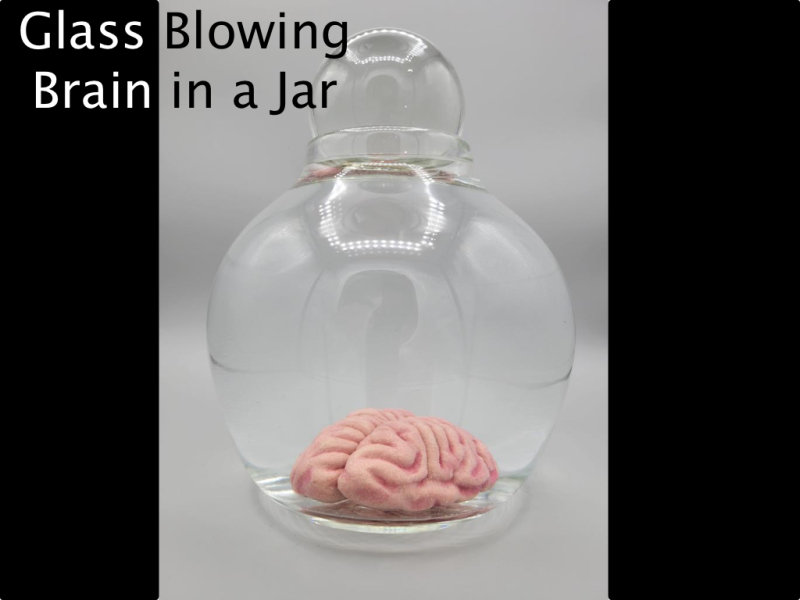 EW-09-30, 10-01 Advance Glass Blowing "Brain in a Jar"
with Oliver Ray
$12500
Advance Glass Blowing "Brain in a Jar" with Oliver Ray
2 days for your convenience
You must sign up and pay for this class to reserve your space. We will teach students in the order they come to us.
Friday September 30 
Only 6 seats available per day with 1 hour Glass blowing per student.
Age: 15 +
This is the MAC Glass Blowing departement's first advanced class.
Students who have been in the Hot Shop a few time to make glass items before and would like advance their skills in glass blowing are invited to join us for this  advanced class.
The Mansfield Art Center is Kicking off the halloween season by offering something very special!! 1 student signs up but you can come with your glass blowing bestie for the same hour if they want to work together at the  on the same item: the organ Jar!  
Should student want to make an additional jar they need to sign up for an additional hour. 
Each Jar will take one hour or so to make.
The Mansfield Art Center
(419) 756-1700
700 Marion Ave.
Mansfield, OH 44906 Get directions